NEW YORK — Karl Friberg strolled through the Ralph Lauren showroom in the J.P. Stevens tower here like a proud host showing a guest his manor.
The fabrics and wallcoverings that his company, Motif Designs, produces for the Lauren home furnishings program have been a surprising success after an initial reluctance by some department stores to carry the products.
At first, according to Friberg, department stores participating in the Lauren program had reservations about taking the wallpapers and fabrics, while licensees for other collection elements were "fighting the buyers off."
He added, "Every store in the country wanted to order $10 million in sheets and we were out there pleading for a buyer. We had to teach the whole store from the president on down about our products."
Seventy-five percent of the Lauren home shops now carry the Motif fabrics and wallcoverings, as department store managers realize the items offer an important link to other products in the Lauren Lifestyles collections. A key sales link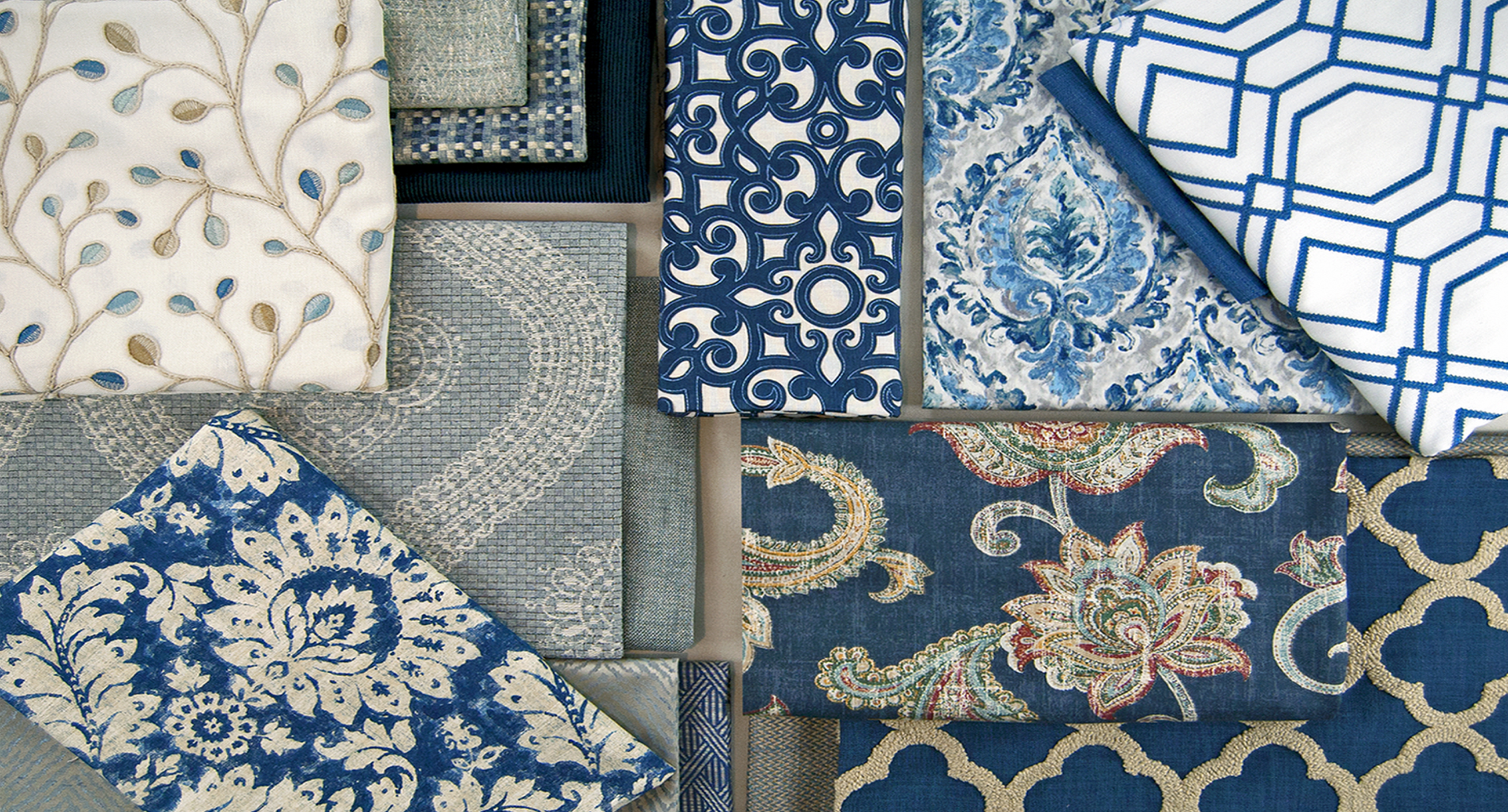 "A Denver store sold $4,000 worth of fabric in one day and that led to $2,000 more in related sales. A New York store had a single order of $7,000 based on the linen products," Friberg said.
He hopes the surprise success of the fabrics and wallcoverings for Lauren may help him convince department stores to carry Motif products in a similar presentation.
"People don't think first of their sheets when they're redoing a bedroom," he said. "They think first of the color and the fabrics and the walls, so if you sell them wallpaper and fabric, you're almost guaranteed to sell them something else. That's the key link that exists."
With the new 1984 Lauren Lifestyles, the size of Motif's display will triple in some stores, and many will be carrying stock as well as offering custom order facilities. Motif has 35 wallcovering SKUs and 24 in fabric in the new line.
"A catalog and stock together create more sales than just a catalog by itself," Friberg asserted.
Salespeople in many Lauren home shops are especially trained to sell the wallcoverings. In addition, an 800 telephone number has been established for customers installing their own wallpaper and for untrained salespeople trying to advise customers on wallpaper purchases. Lauren in their corner
Although fabrics and wallcoverings for the Lauren Lifestyles collection have been available only through the 30 department stores carrying the collection, Motif Design's own store in Larchmont, N.Y., has just opened its own Ralph Lauren corner, showing the entire range of fabrics and wallcoverings in special displays or vignettes.
Friberg and his wife, Lyn Peterson, opened the Larchmont store in 1975 with an initial investment of $9,000 and went into wallpaper production two years later. The company now does $6 million annually and has become what chairman Frieberg believes is one of the most innovative houses in the wallpaper industry. He sees its future in product design and marketing rather than at retail, believing there are greater opportunities for growth and profit for him on the production end.
The small retail outlet first ventured into wallpaper production in 1977, seeing a lack in the marketplace of papers with a "clean Scandinavian look." Motif proposed to Ristomatti Ratia that it produce a line of wallcoverings for Marimekko just as the Finnish company was launching its sheet company.
After this first joint venture, coordination of sheets and wallcoverings as a concept approach later was used by Gear and Laura Ashley. Three collections of Marimekko wallpapers are offered at locations across the country.
Collaboration with Marimekko gave Motif an unusual product and a production base for its next line, Whimsical Walls, which Friberg said re-invented the children's segment. Opposite approach
"Everybody told us, 'you can't make money in the children's segment; it's too small,' So we took the opposite approach and looked for high penetration into a small market. At $18 to $19 a roll, Whimsical Walls was one of the top-selling collections in the country when it was first introduced. Now everybody and his brother has followed us."
Motif has licensed production of coordinating lamps, sheets, stationery, toys, blinds and sleepwear for the Whimsical line.
In an area of heavier competition, Motif then introduced the Rosie collection, a "new, traditional style," designed to appeal to a market segment that included both older and younger women. Friberg sees presentation of the papers through a catalog as an essential factor in sales. With the Rosie catalog, he combines clean graphics with an image of a leisurely, family-oriented mode of living. A second Rosie collection came out in November as an addition to what is Motif's top-selling line.
His company's most recent success, Friberg believes, has been in the high quality and on-time delivery of its segment of the Ralph Lauren program.
Motif was granted the license four years ago, after it approached the Polo organization. Polo's management was, according to Friberg, in the beginning stages of putting an entire package together and hadn't considered the fabric and wallpaper angle. Polo later came back to Motif after it had considered a number of other resources. Smallness an asset
Friberg attributes Polo's interest to the small size of his company. "If you get in with too large a company, it doesn't have the adaptability that a company our size does. Because we're small, we had to try harder to be better than other people."
Motif fabrics come from a number of resources. Some are woven in India, paisleys are printed in Italy, where linens also orginate, wools and tweeds are woven in Ireland and the rest are printed domestically.
Motif fabrics printed in Italy
All of Motif's wallpapers are handprinted in the United States and finished at three plants in the Northeast before they hit the retail market.
Motif's introduction for fall market was 62 papers and borders and 42 fabrics in a program totaling 2,500 SKUs.
Friberg is not considering any other licensing programs with designers. He prefers to stick with a few well-known names and support them heavily.
"Our expansion plans are to build up elements of our program. Right now, wallpaper is a heavier percentage of sales than fabric.
We're doing a major expansion of our fabric lines and possibly will expand laterally into other areas of home furnishings."
Motif's ratio of wallpaper to fabrics is about 100 to 40. Friberg hopes it will eventually even out at about 50-50.
"If you look at the marketplace, there are fabric jobbers like Robert Allen who are very good in fabrics and who do nothing in wallpaper. Other people in wallpaper do nothing in fabric, and yet the two are totally related and linked. There are only a few companies that do a good job at both."
Retail prices for Motif's wallpapers range from $16 to $24 for the Rosie line, $18 for Whimsical Walls, $21 to $36 for Marimekko and $20 to $75 for Ralph Lauren. Fabrics begin at $20 per yard in all lines, go to $95 for Lauren linens and as high as $145 for a few select items in other lines.